Grundfos Pumps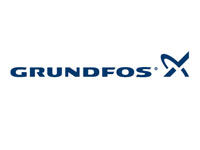 Grundfos dealers are known worldwide as a leader and innovator in pumping, their range is extensive reaching into most fields where pumps are required, whether that be potable water, foods, waste water, slurry or chemicals. Grundfos build pumps for mining, industry, town water and sewerage, agriculture and residential markets.Their range includes the following:
Centrifugal Pumps
Horizontal Single Multistage CM, CHE, CH, CHN, MQ, JP Series
- domestic light commercial booster pumps
Vertical Multistage CR, CRI, CRN, CRT series
- pressure booster pumps for clean or potable water in commercial, industrial and mining applications.
Hydro Series single and multi pump booster sets incorporating vertical multistage pumps
End suction cast iron volute - single stage NB (close coupled) NK (long coupled)
Submersible Borehole
SP Series 6", 8", 10", 12". Stainless steel, various grades depending upon water quality
SPA Series 4" for commercial or residential applications
SPQ Series 3" for commercial or residential applications
Waste Water Submersable
Drainage Pumps small, plastic or stainless steel - DW, DP, EP and Unilift series
- for domestic or light industrial applications
Open Impeller - S, SE, SL series
Grinder - SEG series
Pump Control Systems
GRM remote management control system
CR monitor - efficiency monitor
MP204 - pump and motor protection unit
Need more information?
Click here to fill in our online enquiry form, or click here to contact us.