Lowara Pumps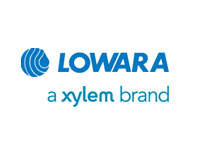 Lowara Pumps are a division of multinational pump company Xylem, they are a premium brand manufactured in Italy and sold worldwide. Australia has been an important market for over 30 years, especially for submersible bore hole pumps and irrigation pumps, now however the whole range is equally in demand.
Peripheral Pumps
Centrifugal Pumps
Self Priming Pumps BG range
Horizontal Stainless Steel Single and Multistage Pumps CEA, CA, eHM, SH ranges
Open Impeller Stainless Steel CO and SHO ranges
ISO GIS range
Cast iron and Stainless Steel FH and SSH ranges
End suction split case GSC range - high volume to 1800 m3/hr
Vertical Multistage eSV range
Hydroboost single and multi pump booster sets incorporating vertical multistage pumps
Pump Controls including pump mounted Hydrovar
Submersible Borehole
GS 4" series
Z series 6",8", 10", 12" in stainless steel grades 304, 316 and cast Duplex
Submersible Waste Water
Drainage, small stainless steel DOC, DIWA and DOMO ranges
Grinders DOMO, GL, Goulds, Flygt ranges
Vogel Industrial Pumps
Single stage LN, LS range
Multi stage MP, MPE, P-PI range
Need more information?
Click here to fill in our online enquiry form, or click here to contact us.